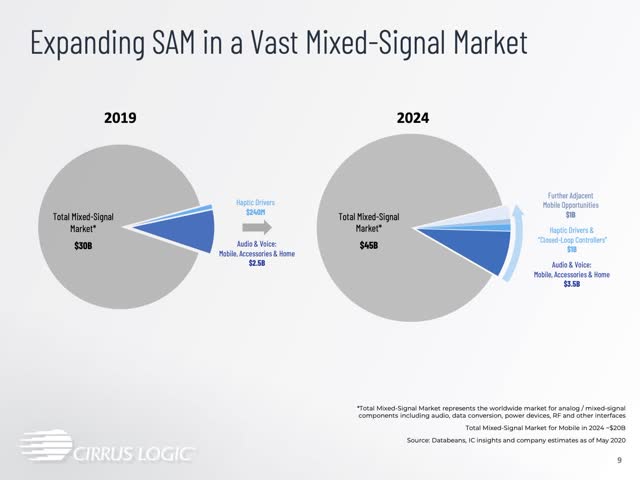 Two recent events, Cirrus Logic's (CRUS) quarterly report and Apple's (AAPL) new product announcements, threw open a door into Cirrus' bright future for revenue growth.
On August 3rd, Cirrus Logic reported its 1st quarter financial report which included a treasure trove of details about future products. Some of the products that were discussed are coming with a level of risk such as haptics outside of Apple. Others seem almost certain.
Apple, on September 15, held its first of two new products events. Although speculation left investors guessing, Apple introduced new iWatches and new iPads. In particular for new iPads, the features and spec-sheets describe additional Cirrus content. For the iWatches, exact timing for revenue growth remains more cloudy.
The investor response was mixed. Analysts, shown below, are betting Cirrus wins the pennant, but the market only saw a strikeout. So, which is it? Let's go digging.
Analysts Got It, But
… Read More
Read More