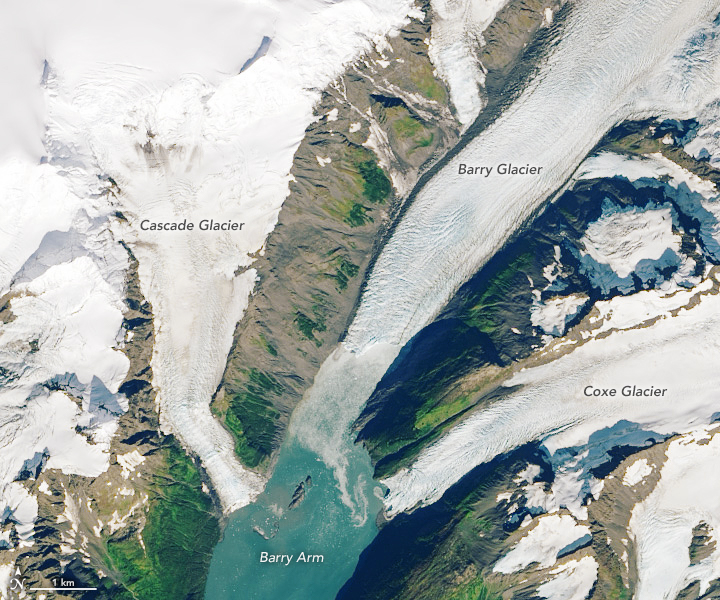 NASA has released satellite images showing an unstable mountain slope in Alaska experts warn could trigger a devastating "mega-tsunami."
The mountain slope is located above a fiord called Barry Arm on Alaska's south coast, which lies around 60 miles east of Anchorage.
The slope is partially supported by the Barry Glacier, but this body of ice has retreated significantly over the past decade. As a result, the slope is becoming more unstable, a team of 14 scientists said in an open letter published in May this year on the website of the Alaska Department of Natural Resources, Division of Geological and Geophysical Survey.
The retreat of the glacier is creating the perfect conditions for the slope—which is moving slowly downhill—to collapse suddenly, causing a rapidly-moving landslide with the potential to produce a massive tsunami wave reaching hundreds of feet in elevation along the shores of Barry Arm and the adjacent

… Read More
Read More