If you are desperately looking for when Apple will release the iPhone 12 — don't worry, you didn't miss anything. No one knows yet.
Apple has not announced the release date of the ‌iPhone 12‌. That said, we have a pretty good idea of when it is likely to come out. Historically, Apple has been very predictable about when the newest iPhone comes out. For the past 7 years, Apple has been releasing them like clockwork in September of each year. Sometimes specific models might get delayed a few weeks or as late as November in the case of the ‌iPhone‌ X, but they were all still announced in September.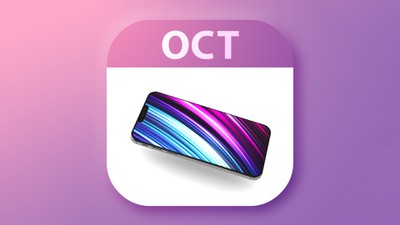 This year, due to the pandemic, Apple has run into some supply chain issues that has affected the launch of the ‌iPhone 12‌. We know this because many rumors from Apple's suppliers have said just that. In an unusual move, Apple has also acknowledged the delay during an earnings call in July.
Apple CFO Luca Maestri said that we would have to wait a few weeks later.
Maestri said that Apple last year started selling iPhones in late September, but this year, Apple projects supply will be "available a few weeks later."
Last year, the iPhone 11 launched on September 20th, so "a few weeks later" would indicate a mid-October launch. And sure enough, the latest rumors point specifically to October 13 as the release date of the ‌iPhone 12‌. So, we'd place our bets on October 13th for the most likely date for the ‌iPhone 12‌ release date and it will certainly launch in October.
Even when the ‌iPhone 12‌ is announced, there may still be delays in receiving the new phone. Rumors have suggested that some models may be delayed longer than others due to Apple's manufacturing problems. Our complete iPhone 12 roundup collects all the rumors we know about Apple's 2020 ‌iPhone‌.