Electronics companies around the world are looking to introduce foldable smartphones. So far, only four companies have managed to achieve this feat and they are Samsung, Huawei, Motorola, and Royole. On the other hand, the remaining popular smartphone makers have been applying for patents related to this tech for the past few quarters. One of those companies is OPPO and it has applied for one more.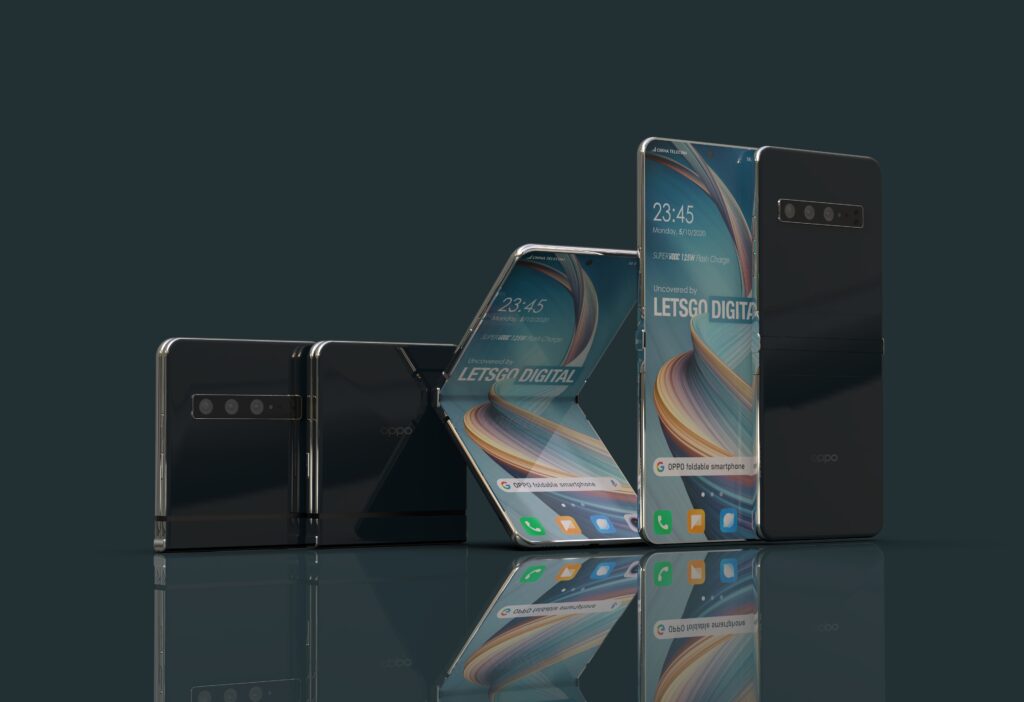 Chinese smartphone maker OPPO is known for its SuperVOOC fast charging technology and uniquely designed phones. But the company is yet to release a foldable smartphone. Anyway, it has been patenting design for such devices for a while now. Hence, we can expect the company to soon launch a commercial foldable smartphone.
That said, the new patent filed by Guangdong Oppo Mobile Telecommunications with the WIPO (World Intellectual Property Organization) is a utility patent for hinge and not design like the company's previous foldable patents. 
This patent was filed by OPPO in February but was only approved and published on September 3. As usual, the documents for this patent was unearthed by none other than LetsGoDigital and the publication even imagined the final design of a smartphone with this hinge in 3D renders.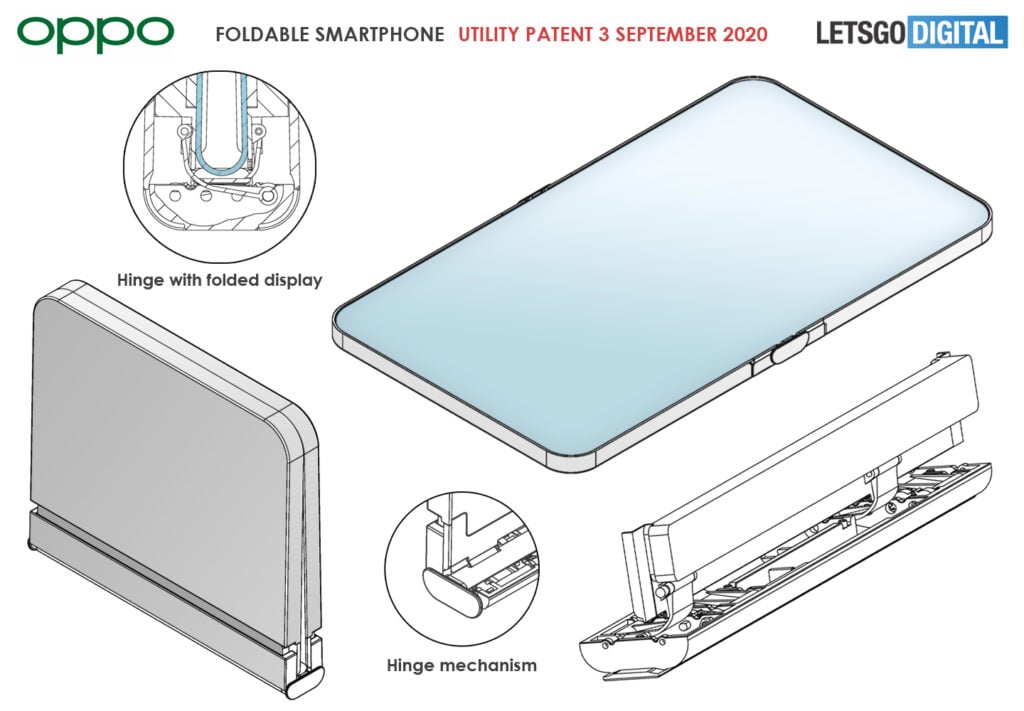 According to the patent diagrams and documents, this hinge is wider than any other hinge present in currently available foldable smartphones. It features a pair of rotatable cover plates coupled to the support plate to mitigate the length between the screen and the housing while folding and unfolding.
This hinge also allows the users to fix the display of the phone at four points – 30°, 60°, 90°, and 190° respectively. Since this hinge is meant for clamshell foldable, we cam imagine use cases like Flex Mode on Galaxy Z Flip.
Interestingly, one of the documents also mentions that this hinge will enable crease-free display experience, which is a bold claim. Anway, patents are patents and not all come into fruition. Hopefully, this one does.
UP NEXT: OPPO Reno4 5G, Reno4 Pro 5G & Reno4 Z 5G launched in Europe with freebies
ALWAYS BE THE FIRST TO KNOW – FOLLOW US!