Technology for pets is increasingly popular, with gadgets entering the market that promise to keep our dogs and cats in trim, healthy and occupied, and we pet owners in sync with their needs.
The increasing humanisation of pets means more and more of us are treating them as fluffy family members. Spending on cats and dogs has increased hand in hand with this trend. Total spending on pets in the UK reached a record high of £6.9bn in 2019, an increase of about £3.5bn since 2009, according to the Office for National Statistics.
Many gadgets that started out as human tech, such as activity trackers, have made the transition to the pet market.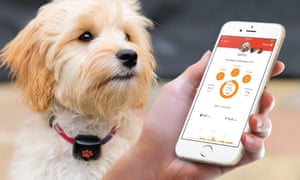 The excellent PitPat dog activity tracker has been designed in collaboration with vets. It clips on to collars and measures the time (rather than steps) your dog

…