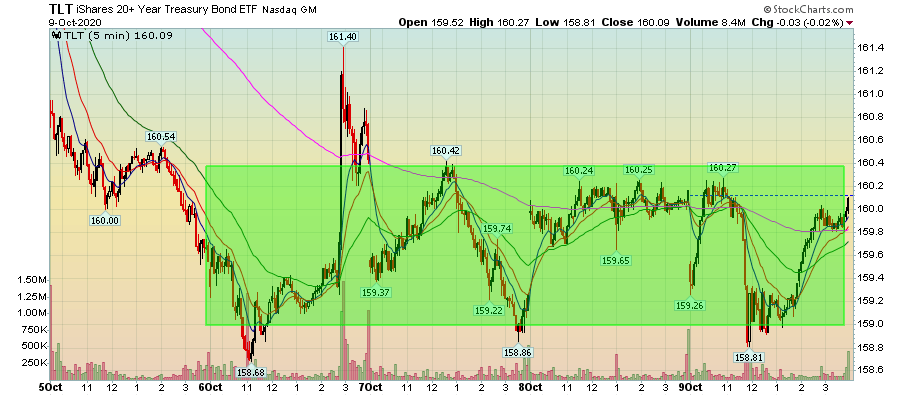 This column assumes that ETFs are the primary investment tool for the reader.
Please see my weekly market summation for a review of the macro-economic environment and general macro-level market trends.
Investment thesis: the macro-averages are now in a bullish posture; it's a good time to take a new position. But be careful; defensive sectors are starting to rise, indicating traders are a bit more cautious.
Let's start by looking at last week's market activity, beginning with the treasury market: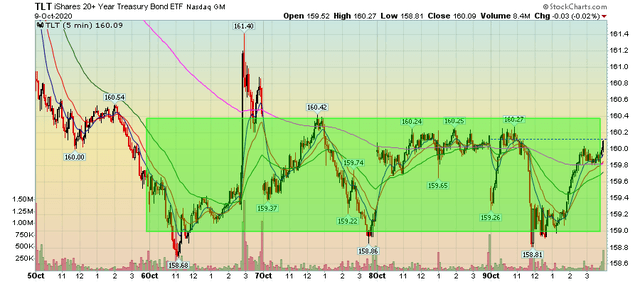 TLT 5-day
The treasury market moved lower on Monday and then traded sideways for the rest of the week. Volatility was higher on late Tuesday and Wednesday as the market digested the whipsaw activity regarding additional fiscal measures. Also note the sharp sell-off and subsequent rally on Friday, likely due to additional fiscal talk.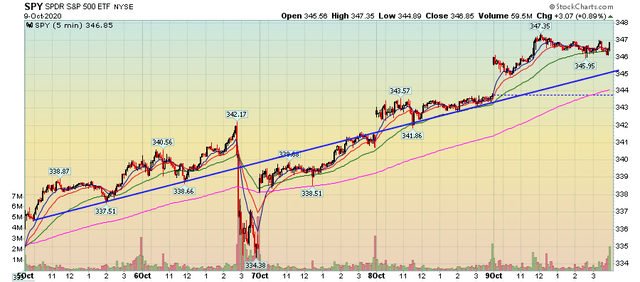 SPY 5-day

SPY trended higher for the entire week as shown by the central tendency line

… Read More
Read More