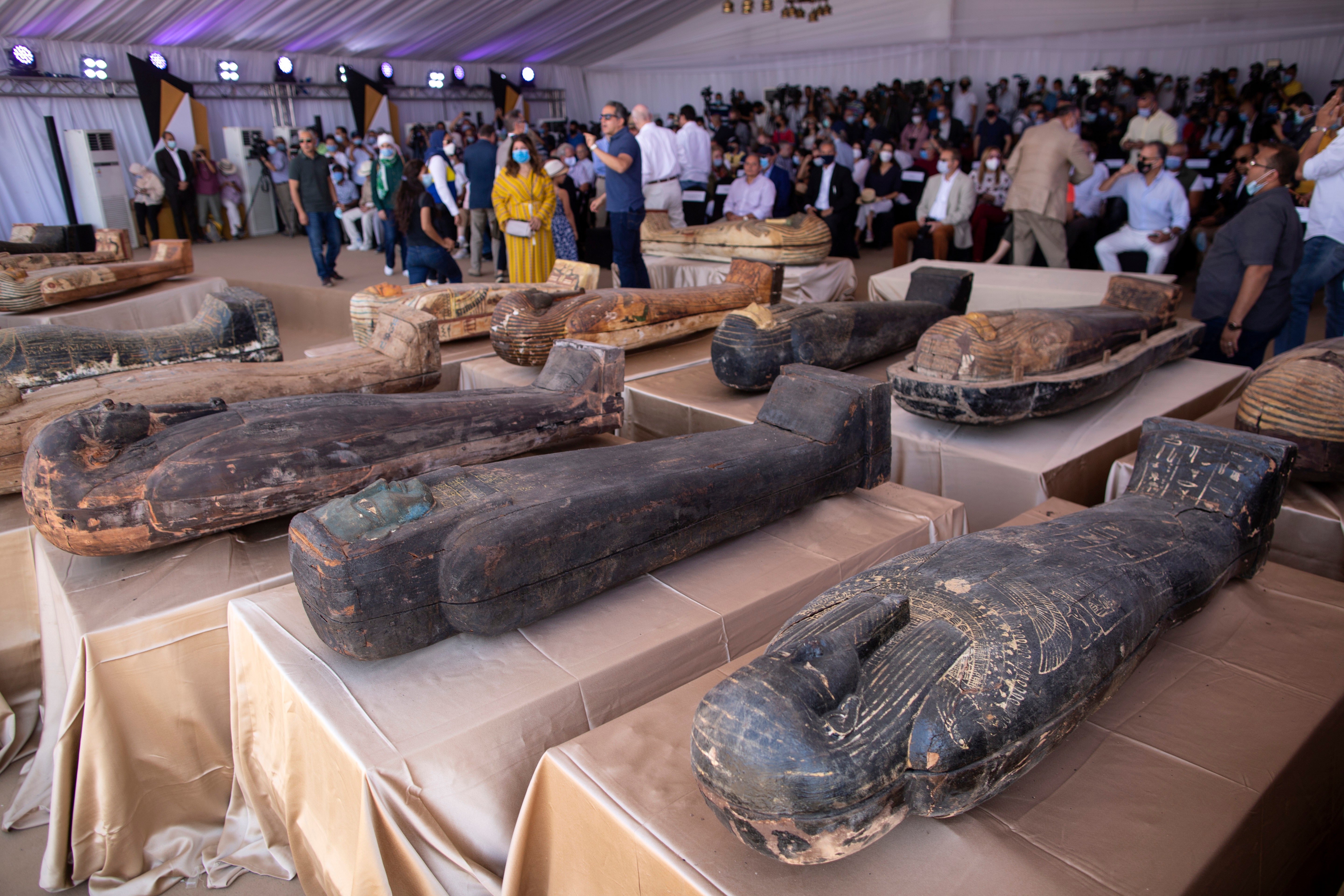 Officials in Egypt have revealed 59 ancient coffins that were discovered south of Cairo.
The coffins were excavated at the ancient pyramid site of Saqqara.
At a news conference, Egypt's Tourism and Antiquities Minister Khalid el-Anany said at least 59 sealed sarcophagi, with mummies inside most of them, were found. The coffins had been buried in three wells more than 2,600 years ago.
13 COFFINS, CLOSED FOR 2,500-YEARS, DISCOVERED IN EGYPT
Initially, 13 coffins were found, although archaeologists subsequently excavated others. The coffins are in a good state of preservation and maintain their original colors, according to Egypt's Ministry of Tourism and Antiquities, in a translated Facebook post on Saturday.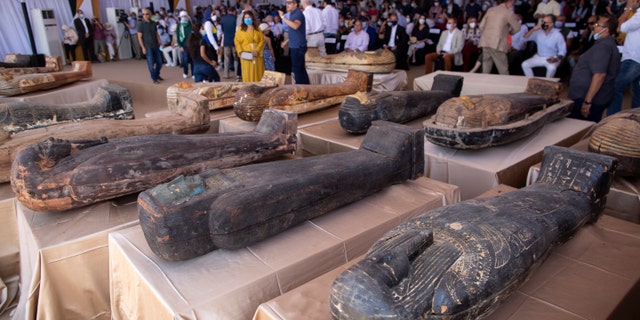 The coffins are thought to contain the remains of priests, ancient state officials, and other prominent people.

… Read More
Read More