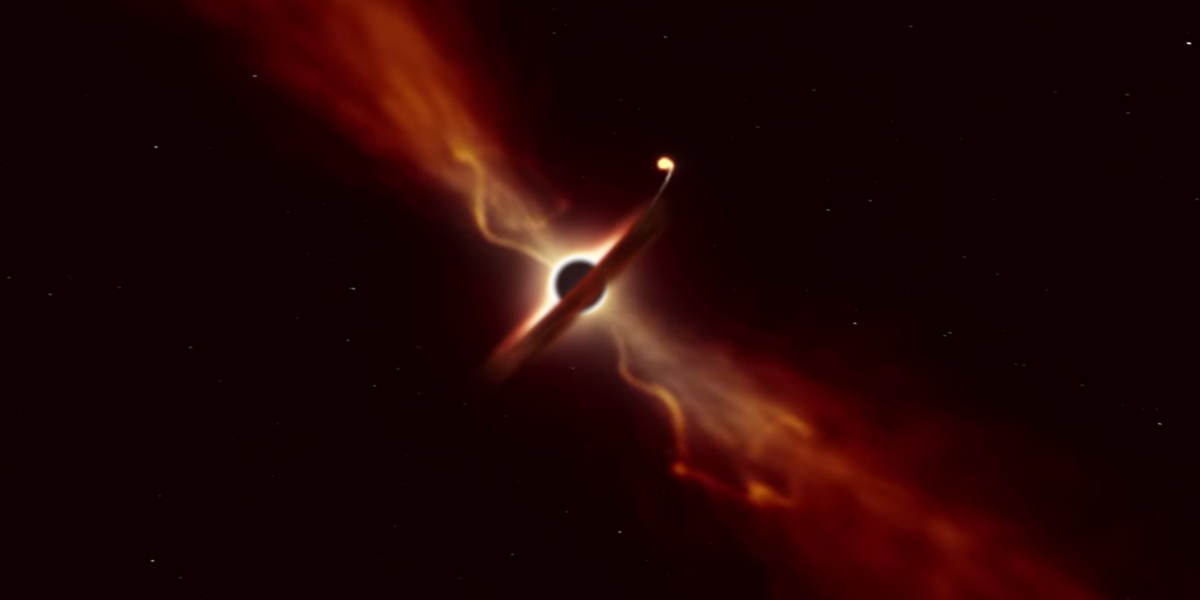 Astronomers have witnessed a tidal disruption event, where a star whose material was shredded by a nearby supermassive black hole releases an bright flash of light.
The TDE is helping scientists understand more about the gruesome spaghettification process.
The flare occurred just 215 million light-years away from Earth, closer than any other previously observed tidal disruption event.
---
Astronomers have spotted a rare and radiant pulse of light—the last gasp of a dying star that has been sucked toward the center of a supermassive black hole and shredded into sinuous strings of stardust. This process is delightfully called spaghettification, but make no mistake: it's gruesome.

🌌 You love our badass universe. So do we. Let's nerd out over it together.

"When a black hole devours a star, it can launch a powerful blast of material outwards that obstructs our view," Samantha Oates, an astronomer at the University of Birmingham, said in

… Read More
Read More