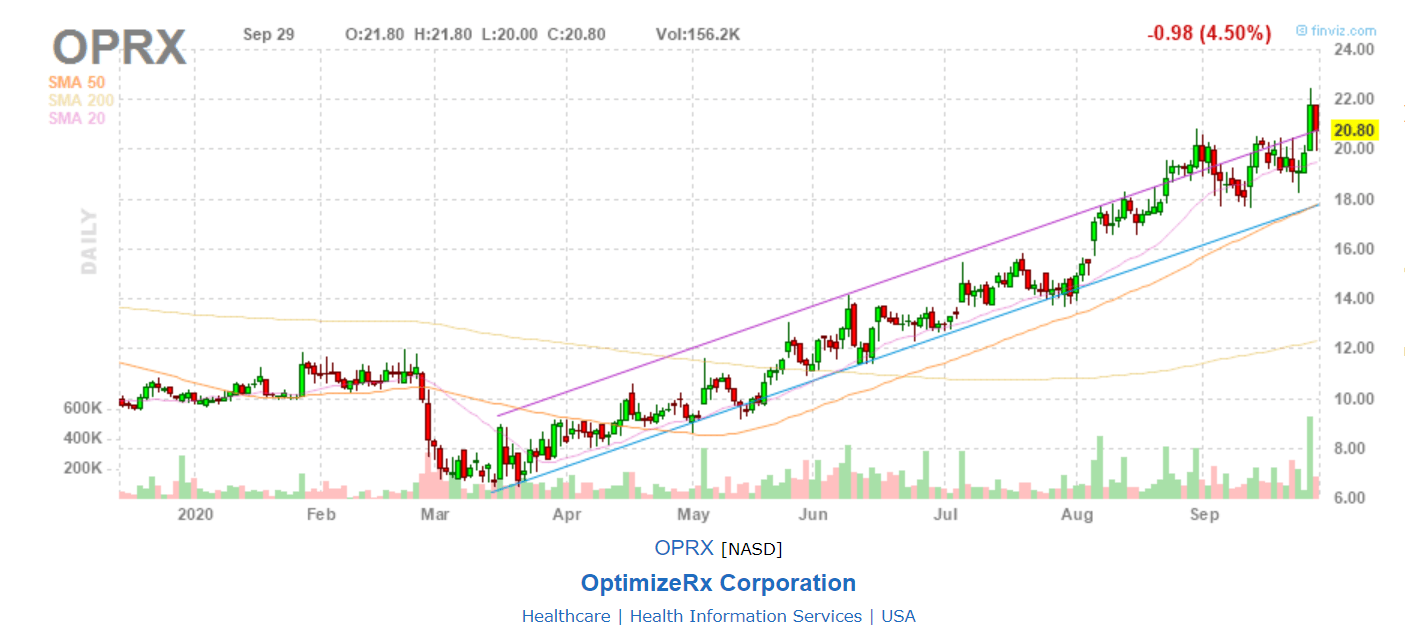 OptimizeRx (OPRX) is a stock that many stripes of investors could love. They appear to be a small cap company in a solid uptrend with a history of double digit revenue growth.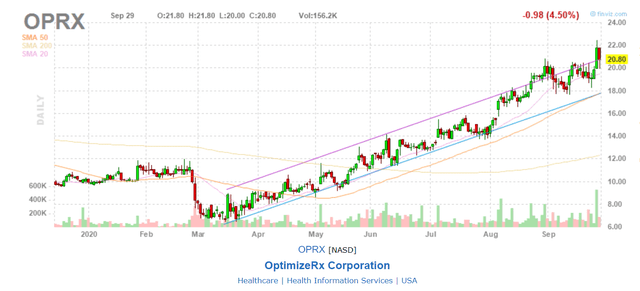 Source: Finviz.com
And the most exciting part is that they look to be an up and coming telehealth name akin to Teladoc (TDOC) but with the caveat that they have largely flown under the radar of big institutional investors.
Things are unfortunately a bit more complicated at OptimizeRx, with the largest issue being that we have very real reasons to be concerned with the accuracy of OPRX's financial statements. But first I will parse OPRX's flowery description of their business and demonstrate that they are largely a simple advertising company that provides digital coupons.
Clipping coupons does not = the next Teladoc
Below is language from OPRX's latest 10-k describing their business:
We are a digital health company
… Read More
Read More